The numbers are staggering.  We always get a few clients saying "My organisation is too small, cyber-criminals won't attack us".  We can state with absolute certainty that this is a fallacy.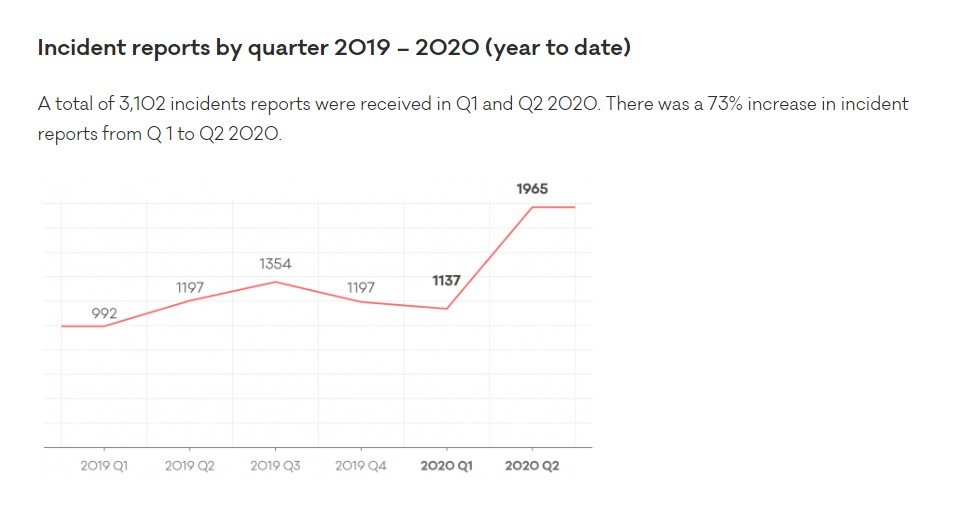 Cyber Criminals are targeting every sized organisation
Remember that not every incident gets reported.  Hopefully as awareness grows about CertNZ, they will get more reports, but even now, its very evident that here is a sharp increase in cyber-crime in NZ
Here's a few stats that caught our eye.
Phishing and credential harvesting – up 25% from Q2 20109 to Q2 2020
Scams and fraud, up 229% in the same period!
$7.8M financial losses in the first half of 2020 reported in NZ
Increase in reports of web cam extortion emails in Q2 – 478 in that quarter, up from 34 in Q1
119% increase in online trading scams during Q2 – from 112 in Q1 to 246 in Q2
On a webinar in early Septemebr, we learned the following US stats:
A new ransomware attack occurs every 14 seconds, and that will accelerate to 11 seconds in 2021.
If a system is ransomware encrypted, the average downtime is three days.
The average ransomware payment in the US last year was $US178,000.
The hackers are stealing data and threatening to release it publicly unless the ransom is paid, so having a recovery option might not be enough.
This makes privacy the #1 issue right now.
Reference
https://www.cert.govt.nz/about/quarterly-report/quarter-one-and-two-report-2020/