IT that makes a difference
Great IT helps organisations do more, be more.

Outcomes = reliable IT built on proactive support + best-practice Cyber-Security
+ IT alignment to your business plan + helping your users apply the technology.
RELIABLE
IT SUPPORT
Ensure your devices are  enabling productivity instead of frustrating it. We cover infrastructure, servers, wireless, desktop, laptop and mobile devices.
BUSINESS
IT ADVICE
Transform your organisation.  FlightPlan creates a roadmap that aligns to your business goals, ITMaaS brings it to life and regular QBRs for accountability. Do what you never thought possible with our help.
CYBER
SECURITY
Reduce your risk from cyber-threats.  Every organisation is at risk from increasingly sophisticated attacks.  Choose a level of security service appropriate to you.
USER
ADOPTION
Technology is all about the users being able to apply the tools to get their job done more effectively.  Adoption and change management including training and coaching unlocks the power of your tools.
The core of what we do
"We help our clients use IT as a competitive advantage. Of course we provide network support and cyber-security protection etc, but digital transformation is where we really make a difference. 
What do we mean by 'digital transformation'? Simply this – we help organisations figure out where and what IT will have the biggest impact and work with them to make that a reality. 

So we help with a mix of consulting, IT expertise and change management."
– Andrew Hunt, Kinetics Founder and Managing Director
FIND OUT HOW WE CAN HELP YOU
Your IT partner needs to do more than simply keep your "IT lights on"
They need to make your business more successful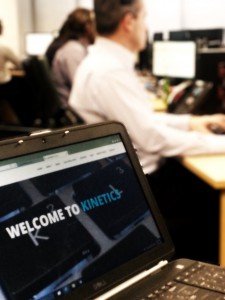 'Kinetics have individuals who are our point of contact for projects  – so rather than being a faceless organisation where we get a different person every time we speak to someone, there's very much a project owner who will be with us the entire journey."
"I thought I had a pretty good grip on our business systems and IT requirements but the Flightplan helped uncover issues that I wasn't aware of.  As such we were able to plan address them and 6 months on, we have completed 60% of the tasks that were identified".
"Everyone talks about going paperless. But really achieving that has enabled us real-time feedback on health and safety on-site, our quality compliance has increased massively and our clients now have live access to work we are carrying out for them"
Do you want amazing IT?
We'd love to help you have IT that makes your organisation more effective and more efficient.
Get in touch.  You might be surprised at what is possible.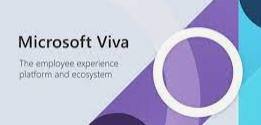 Viva Insights has given us the opportunity to say how we're feeling, protect our time and even meditate. It now has a new feature - currently in preview mode - that lets you draw on a library of articles to inspire you. Drumroll please - it is called Inspiration...