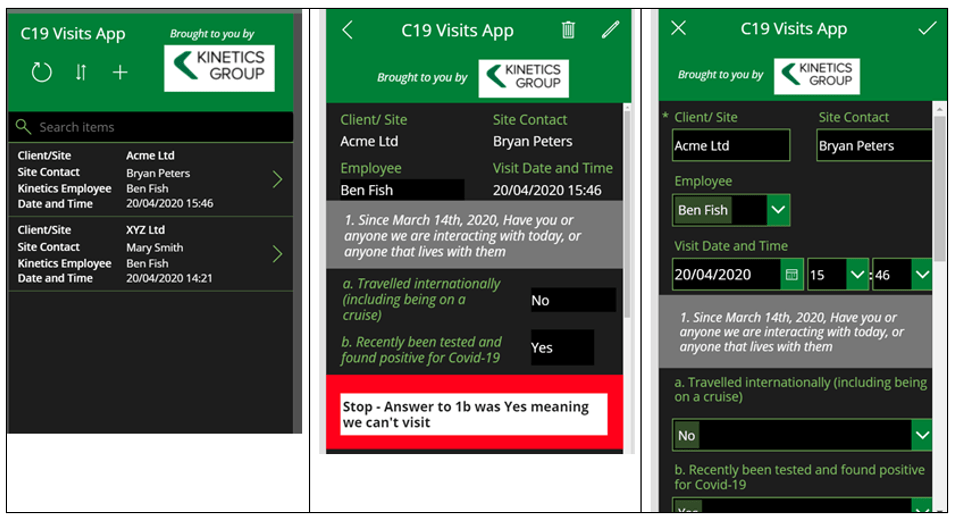 Are you ready for the move back to COVID-19 Level 3?
Are you ready to track visits of your staff to other workplaces, or visitors to your workplace?
It's not just tracking visits.  You have an obligation to check you are not exposing your staff to COVID-19 either in your workplace or where they visit.  If government agencies asked you for a list of contacts – visits or visitors, could you immediately give them a list?  Saying "I will get a list to you tomorrow" would be totally unacceptable! You will have to produce the information when asked.
We've developed a FREE Microsoft 365 PowerAPP to help you with this.  (There might be some modest costs of an hour or two to install it for you and you need Microsoft 365).
Log your visitors and log where you visit.
There are two versions to the app – one for people visiting you, and one for tracking your visits.   This gives you an audit trail for your own contact tracking and helps you stay safe.
It's a great example of how we can help you unblock business processes using Microsoft 365.
 https://www.youtube.com/watch?v=zJk_yZrVY6w
Get your free COVID-19 tracing app
Get in touch to find out how Kinetics can help you master remote working.
We've helped dozens of companies achieve seamless working whether in the office of out of the office.
Let us help you.
[/col]