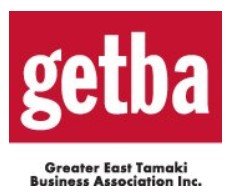 "Overall technology is now like turning the lights on where before it was a task, we did not understand how easy it could be"" says Karen
The implementation of 365 and Sharepoint have resulted in an increase of around 15% in time efficiency.   This is largely because we no longer need to do the weekly backups to an external hard drive and increased ability of users to tap into the functionality of Office 2013 following training received from Kinetics.   For other staff, there has been an overall time efficiency of 5%.
Background
---
GETBA lobbied successfully for East Tamaki to be one of the earliest recipients of the governments UFB rollout. Their General Manager represented the business sector on Auckland Council's Digital Leadership Forum and also worked with Crown Fibre Holdings, initiating a technology work-stream, to educate and inform their members on the benefits of UFB and uptake of related technologies via multiple communication channels. They needed to be seen to be leading by example in the uptake of modern technology.
Their systems however had a little way to go to get there:
• "We had our documents/files stored in a free file share system which had become full. We also had concerns with regard to security of data if staff left" says Operations Manager Karen Hadley. They needed more storage space and to be able to share files in a more secure way. Not having enough storage space resulted in having to delete things or not upload them. A lot of things ended up being saved on desktops and could be missed when backing up manually.
• Email was through POP mail and was difficult to backup. This also resulted in challenges accessing them on mobile devices.
• They could not share calendars efficiently.
• The manual computer backup process was tedious and time consuming.
• They did not have a single point of contact across their ICT needs making it hard to manage things.
The Kinetics Approach
---
With the help of Kinetics Group GETBA moved to Office 365 and overcame all their frustrations. Their email now synchronises across both their PC's and mobile devices and they do not need to worry about backups or business interruption with Microsoft's 99.9% money back uptime SLA's. They save time by being able to check other staff calendars to see when they are free for meetings or appointments. With the use of SharePoint and OneDrive they have unlimited storage and do not need to worry about managing files to save space. Having the surety that all their data is being backed up saves more than half a day a month as well as the frustration of doing manual backups. They now have peace of mind that backups are more frequent and there is no risk of losing important data through manual procedures.
Once all of the day to day requirements of their IT systems were taken care of they were able to focus on being more productive. With the help of Kinetics Computer Coaching they have been able to get the most out of the up to date software that Office365 gave them. Being able to use tools like Onenote allows them to conceptualise a new event or marketing campaign and access the information across multiple devices.
Business Profile
---
East Tamaki is a manufacturing and distribution hub of some 2,000 businesses strategically located close to the motorway, airport and port, generating:
• $3 billion for the New Zealand economy each year,
• $19 million in rates, and
• 30,000 jobs with projected jobs of 45,000 on completion of Highbrook Business Park.
GETBA's role is to make it easier for their members to do business by:
• Advocating for business and property owners in the economic development of East Tamaki
• Providing a conduit to business support, resources and networking
• Promoting the area as a great and safe place to do business and to work
• Attracting new business and employment into the area
Software and Services
---
• Office 365
• Office 2013
• SharePoint