If you are like me, sometimes you don't know the right words to type into the "help" search.
Lucky for us, Office is keen to help.
[wow_colorme]Have you ever noticed the 'Tell me what you want to do' item on the menu bar?[/wow_colorme]
[wow_spacing size="20px"]
It's there to help us. Our friends at Kambium have explained it in the video below, or you can give it a try yourself!
[wow_spacing size="20px"]
In the sample below, I wanted to highlight all the cells in Excel where the data meets a particular criteria.  So I typed in 'Highlight' and Excel correctly took me to the 'conditional formatting' tool – genius – I would never have thought of searching for that!
This little piece of magic is in all the Office suite right now –  try it out!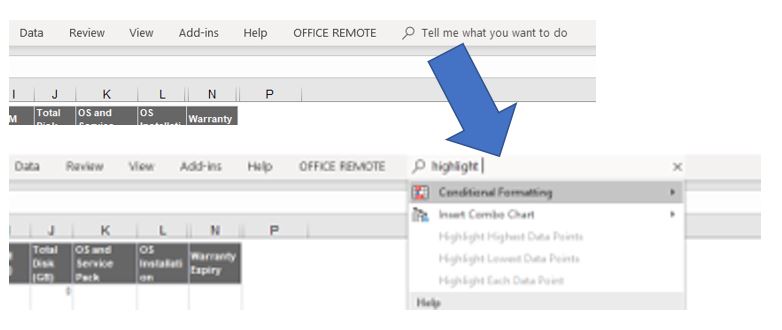 [embedyt] https://www.youtube.com/watch?v=BqyMI1g4MRM[/embedyt]