Agent Smith is the name of the somewhat dry villain character in the Matrix movie trilogy from the late 90's.  He appears everywhere, instantly, taking over legitimate personas and replacing them with himself.
So it is a well-named virus (actually Malware) that's infecting Android phones by the millions.  It spreads when a user downloads an app that's infected with the malicious code, typically from a third-party site (i.e.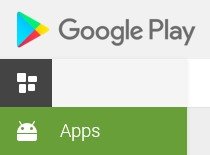 not the Google app store).  This is most common if you were responding to an advertisement in a webpage or email.
These might be copies of legitimate apps such as the browser "Opera", the common keyboard "SwiftKey" or the messaging tool "WhatsApp".   It seems that once you are infected, this spreads and infected phones can end up with over 100 cloned apps.  Of course, you use these apps innocently and when they ask for permission to do things like access your personal data, you tend to agree.  If you operate an infected app,  the malware checks all apps on your phone and if it recognises any apps that have been compromised elsewhere on the internet, it wil; swap out the good app on your phone for an infected clone copy.
Most complaints seem to be about displaying unwanted advertisements, but it could be a lot worse, hitting your banking apps or worse.
So, what can you do?
Keep your phones updated.  Tools like Kinetics KARE for Mobile will let you know how out-of-date or current your phones are;
Keep anti-virus on your phones, and again tools like KARE for Mobile include these capabilities;
 Only installs apps from the official app store
(If you have an iPhone and you are feeling a little clever right now, just be aware that there are vulnerabilities and malware on these too, however their app store is more tightly controlled so its less prevalent)