---
Microsoft is investing more development resource in "TEAMS"
than any other product
in their portfolio. Surprised?  If you have even heard of TEAMS, it is probably only a passing awareness.  But you aren't alone - most people are only starting to learn about TEAMS. Now is the time to learn about what TEAMS is, what it can do for you, and why it will change the way your business will work.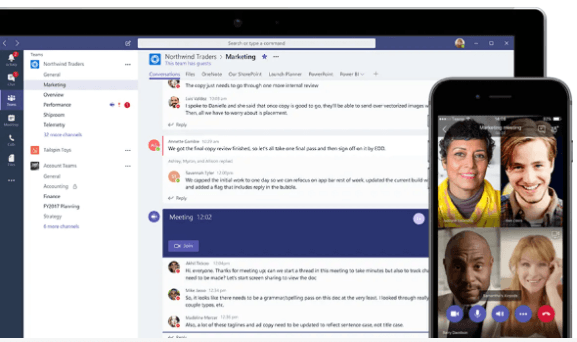 What is so good about teams?
A Single Pane of glass
---
No idea what that means?  You aren't alone.  Come along and find out why work will never be the same again.
Built with mobile in mind
---
Whether at your desktop, laptop, tablet or mobile... TEAMS will work equally well.
It's FREE with Office 365
---
Yep, you already own it.  So learn how you can make use of this amazing tool.
It is replacing Skype
---
Skype for Business will only be available to large enterprise scale clients, but that's ok - TEAMS is way better.
Its not like Facebook
---
No need to worry that it's like "Facebook for Business".  It isn't.
Easier to work together
---
From creating "channels", to collaborating on projects and conference calls...
Join our session
---
Learn about TEAMS in a 1 hour session then wine, beer and cheese at our Christchurch office.
WHEN:
3:30 PM, 6 December
WHERE:
Kinetics, at 5/36 Lowe St Tower Junction
RSVP:
By 29 November by calling Steve on 0211 958 298 or emailing Steve Langridge
Steve.Langridge@kinetics.co.nz
.
PLACES ARE LIMITED - BOOK YOUR SPOT NOW!
---