Life must go on, irrespective of the Covid-19 disruption. With our staff, our clients and our various stakeholders relying on us, we simply have to make sure we use this time to come back stronger than ever. Many of us have been through these challenges before, and while the extent of the disruption is unprecedented for many of us, we have a golden opportunity to make structural improvements to ensure success.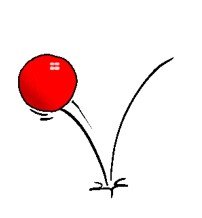 There's all sorts of prophesies of doom around us. Many of us will see clients cutting back, or disappearing altogether. We know that fighting back through these conditions will be tough, and we need to be the fittest we can be. We need our people to be skilled, and efficient. We need our processes to be lean, effective and reliable. We need to eliminate bottlenecks in our businesses, reduce risk (including the risk of cybercrime) and reassess our priorities.
That explains why we've had clients say things like :
(talking about staff ) "I want them coming back to work smarter than when they left", and
(talking about business processes) "now that we have a bit more time due to Covid, they are seriously looking…."
It's why we're seeing clients talk to us about :
FlightPlan; take the opportunity to Review, Reimagine and Remap your business. Learn how FlightPlan helped law firm Mayne Wetherell take off
Coaching and Upskilling; Make everyone as proficient as a digital native. Improving the capability of your people during the disruption. We've got easy content eLearning for all your staff for just $59/mth for a whole organisation license
New Business Processes:

Improving processes and systems for remote and working from home. Evaluate existing processes to eliminate paper processes. Create automated processes with auditable review records.
Integrate with your clients and supply partners / SharePoint and Teams etc… Here's a short 2min second video that gives a great example :
We've bundled a package to explore requirements, build, pilot and deploy processes to make this easy to sign off and remove the bottlenecks holding you back. LEARN ABOUT our special offer.
Lock in the gains today – call us for a (remote) presentation now and let's help you come back to your office stronger, fitter and more ready for the challenges ahead than ever.