Adobe Flash is no longer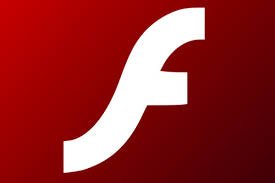 For so long, Flash has been a mainstream of internet web pages, giving us animated graphic experiences in place of what used to be mundane screens.
It's about 25 years old, and back then, was quite a revelation. Initially you might recall the name 'Macromedia Flash', until Adobe paid US$3.4B for it in 2005. That purchase reflected the growing market in new design web applications and of course, games. It was the platform for streaming video (FLV files) and sites like Youtube also used to rely on Flash. There were loads of advantages – it worked in most browsers and the graphic files were quite small – which was important in a pre-fibre world of dial-up internet.
It was a really big deal until Apple burst their bubble
Back in 2010, Steve Jobs decided not to support Flash on the latest iPhones. He called it out for being insecure, battery hungry and slow. At the same time, new HTML standards, Javascript and other technologies meant that there were now other ways of achieving what Flash did, without the overheads.
Back in 2017, Adobe announced they would be discontinuing Flash and that has now come to pass. Support ended on December 31st, and Flash is no longer able to be downloaded from official sites.
Today, no current web service should still be using Flash so you shouldn't notice the difference, and in practice it hasn't been part of PC installations for quite some time.
As part of our commitment to keeping all devices we are responsible for secure and up to date, our proactive KARE team have been busy ensuring that no machine under KARE Core Fundamentals or Premium KARE should have Flash on it any longer.
Memories
In case you have any favourite old Flash animations you want to look at again, check out the internet archive:
Flash Animations Live Forever at the Internet Archive – Internet Archive Blogs
Reference:
Adobe Flash is Dead: Here's What That Means (howtogeek.com)
Steve Jobs : Thoughts on Flash – Wikipedia