Who are you going to call?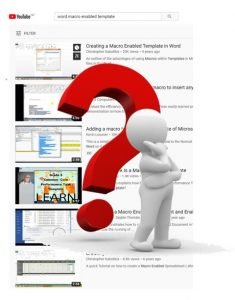 When you are stuck on an IT problem, you are working from home and the only person next to you is a pet!
Out of sight but not out of mind – IT Training is MORE important now than ever
How do you offer training remotely?  How do you deliver training when you can't be there?
Quick, inexpensive, on-demand  –  with or without a coach to help
Your training needs to be quick, inexpensive, on demand, and you need to know how your participants are tracking.
Perusing Youtube won't cut it – too much uncurated information – it only makes things worse.  Sometimes you still need a person in the background
NO worries!!  We can help with our Kambium eLearning service!
We've moved our Kambium Learning to a digital platform with in-person and pre-packaged content, all through our new Learning Management System to help you track participant results.
Inexpensive, Effective, Immediate  IT training
Remote In-person training
Participants join coaching from their own remote location
Choose whether to share video or not
The trainer shares material with attendees
Attendees can ask questions directly or post in the chat
Exercises can be assigned
https://www.youtube.com/watch?v=27FVMTSX5Ec
GET IN TOUCH TODAY
CALL  0800 KINETICS
Every day you could be doing things faster and more efficiently.  Your entire team could be!
Offer IT skills development for all IT users (Office/Teams etc) remotely.
Your First Name (required)
Your Last Name (required)
Your Email (required)
Telephone (required)
Mobile
Your Message