Its hard to imagine working through the lockdown without fast fibre internet connections and tools like Microsoft Teams.   There is nothing like an imperative to help us drive change and we have seen that with Teams evolving rapidly to meet market needs.  Here are our top FIVE recent enhancements.  How many did you know about already?
1.  Pop-out chat – you can now double click on a chat or right-click it to pop it out to it's own window – leaving you free to keep working in the rest of teams while having one or more, chat conversations.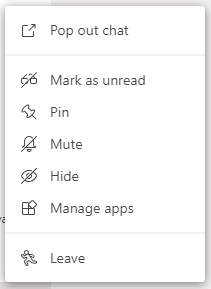 2. Meeting Options – allows you to control your online meetings more closely. Once the online meeting is saved, you can go back into the meeting and change the settings to control the 'lobby' ( a virtual waiting space that allows you to screen participants) and to decide who can share content – this is especially ideal for webinars and reaching out to your partners and customers in these COVID-19 times.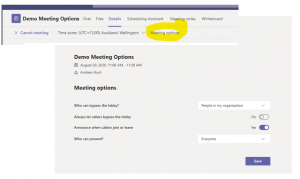 Note also that Teams no longer displays the phone numbers for people calling in from outside your organisation using Teams Voice – providing them some privacy.
While you are on this menu, it might be worth testing out the Whiteboard.  We have used this to share ideas with a virtual whiteboard, which operates fantastically for those of us that use digital pens.
3. Larger groups.  You can now have up to 300 people in a chat!!
4.Set up an Instant meeting in a channel for all participants (this will pop up in their chat feeds)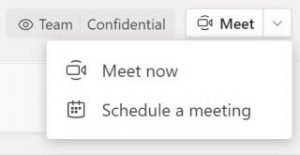 5.   And finally, personalised backgrounds. This is fantastic if you are working from home and you need to be on video but don't want people on the call to see into your home environment.   You can easily add new backgrounds such as your business logo and key messages.  I have experimented with a photo of my desk from my laptop webcam – so it looks like I am at work… even when I am not…!!!