Stephenson and Turner needed to create a rich BIM (Building Information Management) solution, extending rich 3D CAD to operators across the country. The mantra was "Anytime, Anywhere, Any device". Ordinarily that's simple enough, except that CAD is more demanding. ​
Requirement
---
We were looking to overcome some business challenges :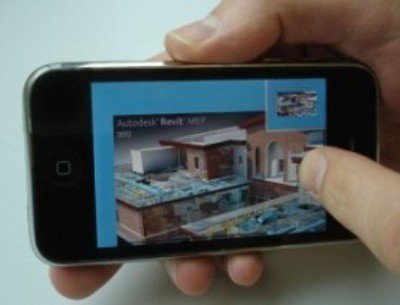 Typical CAD workstations are high-end machines with high-end prices and we needed to find a way to make it much more cost effective.
Rendering plans into 3D images is CPU intensive, and time consuming, often taking several minutes for complex projects. Those minutes add up, and they become lost time for the operator. If we could reduce the downtime, there were immediate productivity gains
We also had to find a way to make managing the platform easy. These are innovative tools, and they keep advancing. Updates are regular and we had to find a way of making them simple to apply, minimising the downtime.
Solution
---
Kinetics worked with Stephenson and Turner to design a solution.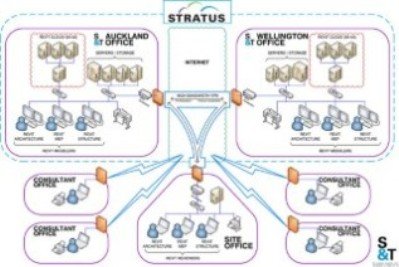 Revit was the BIM tool of choice, and our project was designed to meet the challenges outlined above. We searched internationally to find examples we could draw on, and we piloted a number of technologies to find a solution. After testing and evaluating a number of technologies from blade PCs through to many desktop virtualisation products, we discovered that the Microsoft solution held significant advantages. From the start, the system management worked seamlessly with the existing Microsoft infrastucture, immediately reducing administration overheads, and the performance was outstanding.
We built a private cloud, named Stratus, using high-availability designs operating from secure locations in both Auckland and Wellington to ensure complete redundancy. The performance, reliability and user experience combined to move all Revit work to the cloud, with overwhelming user support.
Within weeks all Revit use had transferred to the Stratus cloud, savings were being achieved, and collaboration was easy.
Benefits
---
The project has enabled Stephenson and Turner to be more competitive, and more flexible to meet their client's needs.
Rendering time has been reduced, enabling CAD operators to be more productive, and the management of the infrastructure is greatly reduced. Stephenson and Turner have positioned themselves as global leaders in BIM innovation with a state-of-the-art deployment that has earned them international recognition
Reduced hardware cost of deploying Revit across the CAD teams, while significantly improving performance and productivity
Aligned the Auckland and Wellington CAD teams to work as a seamless whole
Sashed IT Management costs
Enabled 3D CAD rendering anywhere, anytime, on any device from phone to PC, bringing ideas to life even on building sites
Stephenson and Turner Profile
---
Stephenson and Turner is a leading multi-disciplinary architecture and engineering practice, responsible for many of NZ's most iconic buildings. They pride themselves in creating inspiring environments that extend beyond physical boundaries.
50 employees, over 2 main offices in Auckland and Wellington and a number of project offices located on major building sites.
Architecture
Engineering
Software and services
---
Microsoft Windows Server 2008R2
Windows 7
Office 2010