LOCKDOWN THRIVIVAL
Don't just survive the lockdown.  THRIVE.  If you are just "coping" with changing to a remote working environment, then you will  start to struggle in the weeks (months?) to come.  "Thrivival" is our way of describing what smart businesses are doing right now - they are going through a revival so their businesses will THRIVE.
Your organisation needs to master remote working to remain effective throughout this year.
Every day is another day of lower productivity.  GET IN TOUCH NOW!.
Get in touch to find out how Kinetics can help you master remote working.
We've helped dozens of companies achieve seamless working whether in the office of out of the office.
Let us help you.
Your First Name (required)
Your Last Name (required)
Your Email (required)
Telephone (required)
Mobile
Your Message
That will be the mantra for Kinetics clients.  What will yours be?
Mastering remote working requires getting 3 things right
1. Tools
All the tools your team needs, not just some of them
More than just email access, we will ensure all your staff can operate equally effectively at and away from the office.
2. Skills
Defining new ways of working and training your people
Our cultural change experts make the change to remote working seamless and easy for your staff, no matter their starting point with IT.
3. Culture
Ensuring you maintain culture and connectedness
We will help you put protocols in place to retain culture and staff connectedness, even with remote workers.
---
What does a remote working strategy cover?
---
While we can take measures to slow the spread of the disease, the reality seems to be that remote working will last a while.
Are you ready?
If you need to have people working in self-isolation for an extended period, will your organisation still work as well as before?

1. Tools
Most businesses are already set up for some form of remote working. Most of us have remote access to email, and most businesses have a number of remote licenses for a subset of people to access key business systems.
While that covers 'business as usual', we're now moving into business as abnormal. Can EVERYONE work remotely? Will phones be answered and calls transferred? Can you quickly deal with a customer enquiry? Can you still raise invoices, process the banking and reconcile debtors and creditors or do month end reports? Obviously, some actions ultimately are very physical and need people onsite, such as receiving or dispatching orders, but even then can they be minimised to reduce risk? Ultimately the fewer people working physically together will reduce risk, and to a large extent IT systems can help.
We need to work through every tool, every key business process and we need to ensure they can be actioned remotely, and activated securely. We've warned over and over again about the risks of cyber-criminals, and their opportunity to strike multiplies immensely when you introduce people working from home, especially on their own machinery – PCs that might not be protected by your business security tools. Does every access point require multi-factor authentication? Is every machine that processes your work 'clean' from key-loggers and malware – the things that KARE and KARE for Security protect your business assets from?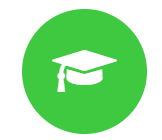 2. Skills
Having the tools makes a huge difference, but does everyone know how to use them? Everyone's home environment is different, with different equipment, different pressures (partner / family / pets / noise) an of course some people are more adept than others, and some need more technical guidance. Have they tested access and practised now, while there is time to address any issues?
Unlike most IT providers, we have a team dedicated to helping our clients achieve cultural change.  They aren't IT people... they are people people.  They ensure that your staff can use the new tools to do things a different way - helping define new workflows to make your organisation more efficient and more effective.  In the end, if your teams aren't able to change the way they work and use remote working tools properly, productivity will collapse.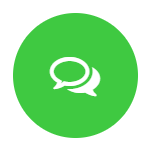 3. Culture
One of the benefits of people working together is culture; the casual conversations around the coffee machine, and the camaraderie through in-person meetings, and good-natured exchanges that happen as people rub shoulders. This informal interaction makes our workplaces attract and retain good people, it helps us identify support needs and mentor and coach colleagues as necessary. It helps us piece together a picture of what's going on from fragments of information. Once people are working away for a couple of weeks, that's in jeopardy. How do you maintain your culture when people aren't together? We all know that sometimes an email doesn't convey emotion or humour and misunderstandings can abound. So how do you keep everyone smiling when they would otherwise be frowning? How do you keep your team together when they are apart? With tools like Teams, and the appropriate protocols in place, we can help you maintain your culture in a remote working environment, among the distractions and challenges that go along with that.
Don't leave it too late
---
Hopefully the impact of Covid-19 is massively over-exaggerated. Hopefully it will go away quickly. Unfortunately, that's not looking likely, so the advice we are giving is
GET HELP NOW.
Covid-19 Readiness Assessement
Try our
Covid-19 Lockdown Assessment
check list.   We're ready to come and work it through with you. Don't wait until its too late - get in touch NOW.