We'd rather be writing about positive exciting things, like our favourite mobile apps, or industry trends and how they relate to our clients.  Unfortunately, the hackers keep taking our attention.  Here's the latest one today – and doesn't it look authentic!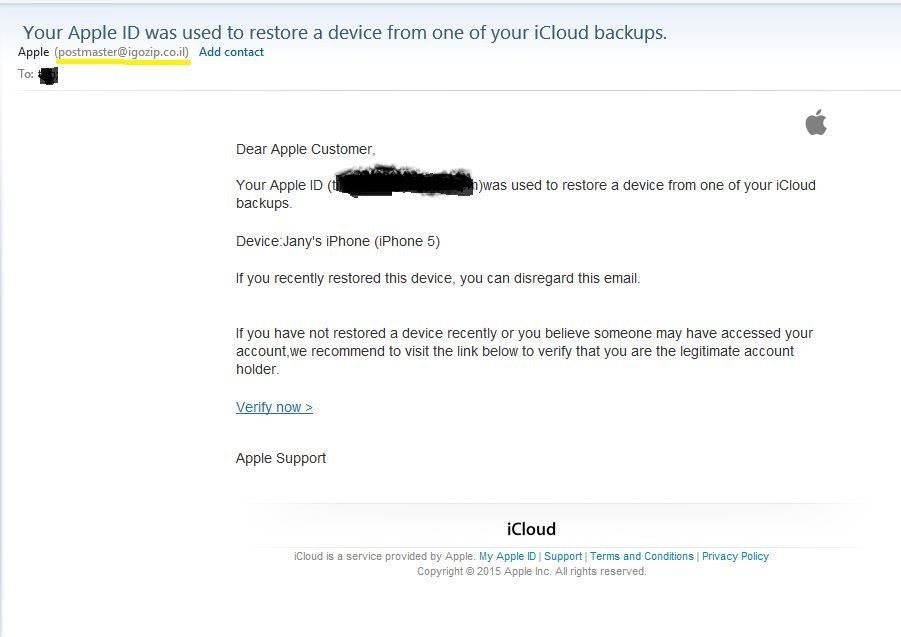 The first clue is that it wasn't expected.  'Jany' is unknown.   The second is where it came from – igozip.co.il?   So, they are trying to get the recipient to click the 'verify now' link … and that's not going to go well!
Be careful!
And our favourite mobile app tip ?  It's a bit of cheat – the most common complaint we hear about phones is battery life – and if yo want to extend you battery life,  one secret is simply to reduce the number of apps you have – some apps stay active all the time, and in doling so they use up mobile data, and take a toll on the battery.  Simply culling out old apps will help extend your phone's life – time for some housekeeping!