At last – Windows 10 1909 – the long awaited second Windows 10 update for 2019. 
Were you waiting for it?  Actually it's unlikely!  In fact the first update, from March, is only just rolling out now, so it will be some time before this version hits your PC or laptop.
So, what can you expect?
On the surface, its mainly minor feature updates.  Behind the scenes, there is more cloud connectivity, and more security and manageability, but that's really just of interest to the tech teams.
In common daily use, you can expect digital assistants (Alexa anyone? – or Cortana?) to sync in with the lock screen, which makes sense if you use these tools.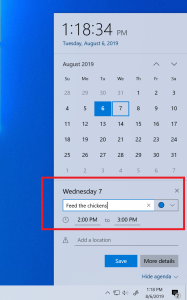 Its hard to excited about the second touted feature, the ability to add appointments from the taskbar without going into your calendar – personally I have literally NEVER thought, wow, if only I could do that – and its unlikely that thought will change!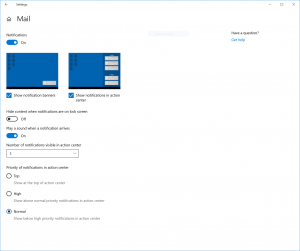 Actually, there is one new feature I am excited about.  That's the ability to further dial down those annoying notifications that pop up.  Nothing is more disruptive than being distracted by a message that adds no value to your work.  Now you can get more control over which apps and websites notify you, which email senders will interrupt you and how a notification appears.   For me, that's a winner.
Finally, there is a promise to make your laptop battery last longer.   Let's see!