Helping you help others
Our  business purpose statement is to help our community by helping the organisations within it achieve their goals.  We do that with IT that is reliable and more importantly, does the job they need to make them successful.
Occasionally though, we step away from our keyboards and put in some help for community organisations 'in the field'. 
Time for a field trip!
To support this, every Kinetics colleague get one paid day a year to not come to work. Instead we ask that they find a project that resonates for them.  Sometimes its collecting donations for charity, or supporting a community BBQ.
Last week, two of our colleagues joined with friends from a couple of clients; Attenti and Te Whangai, to support a project restoring the bush around Lake Pupuke.  Our colleagues were asked to help clear weeds and scrubs ready for replanting.
Te Whangai are well worth checking out – Te Whangai Trust – Work & Life Skills Self Development – they do amazing work to assist people get into the workforce – people that would otherwise find their background, or have other challenges that might normally make this impossible.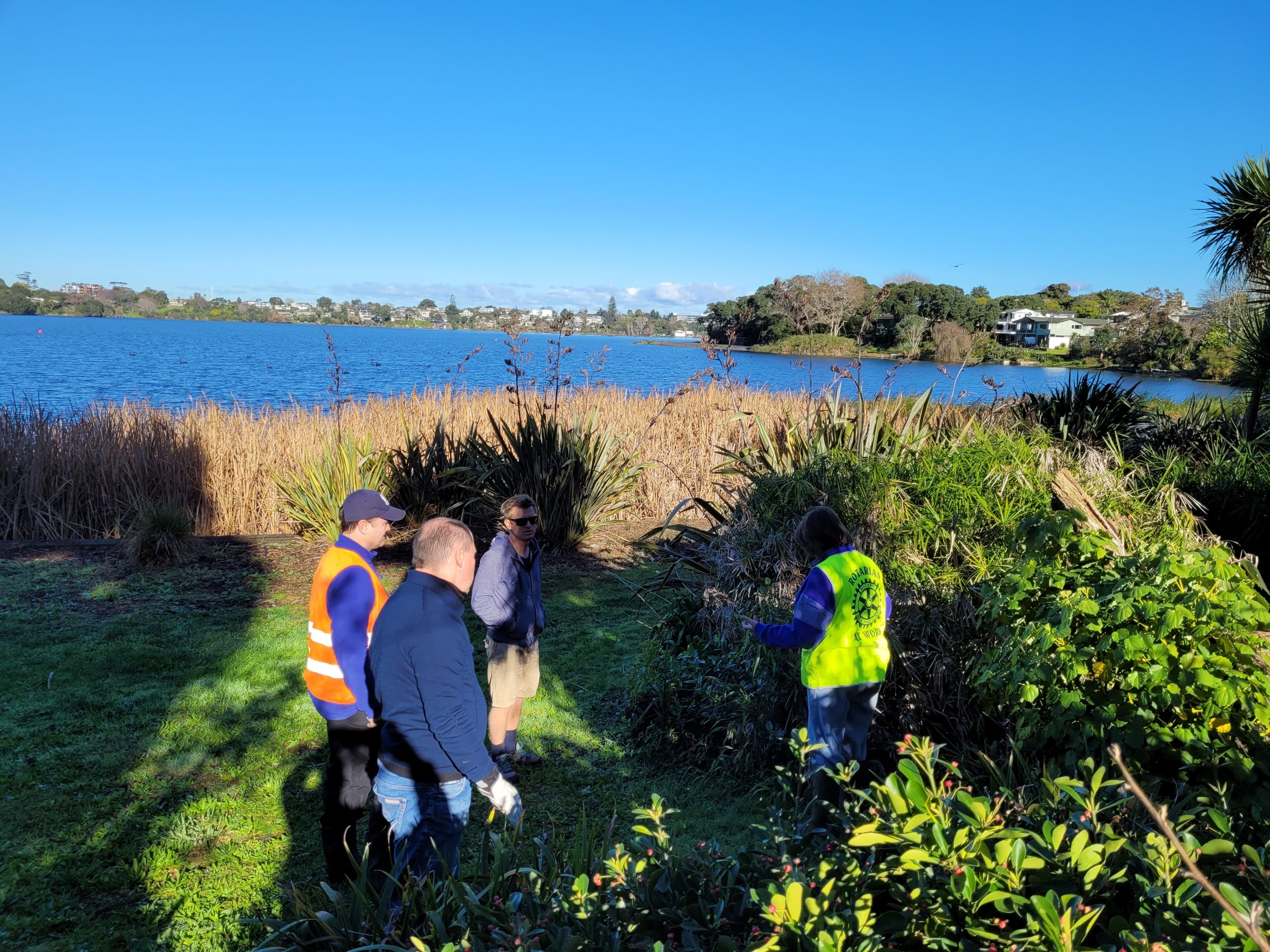 A huge thanks to colleagues Garreth Keet and Matt Paterson who went out and lent a hand to the team to make this particular project a success.