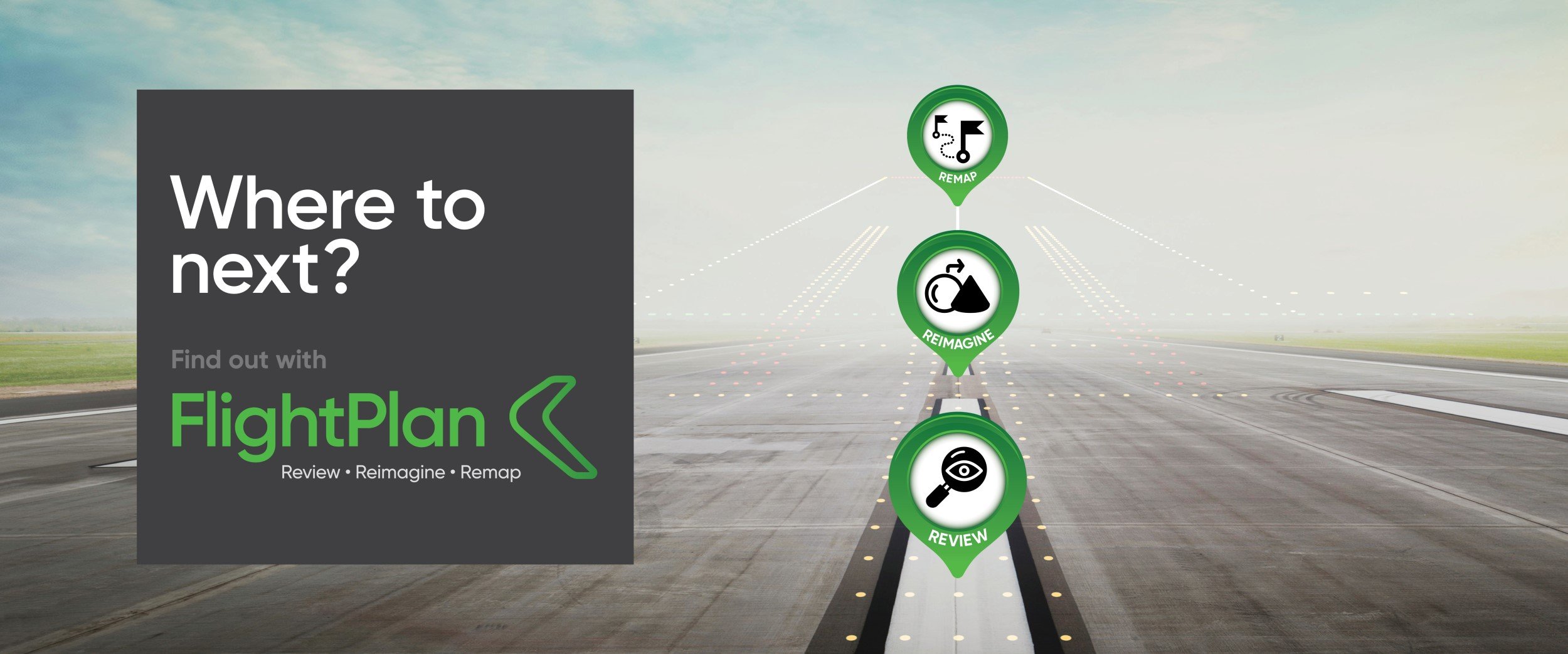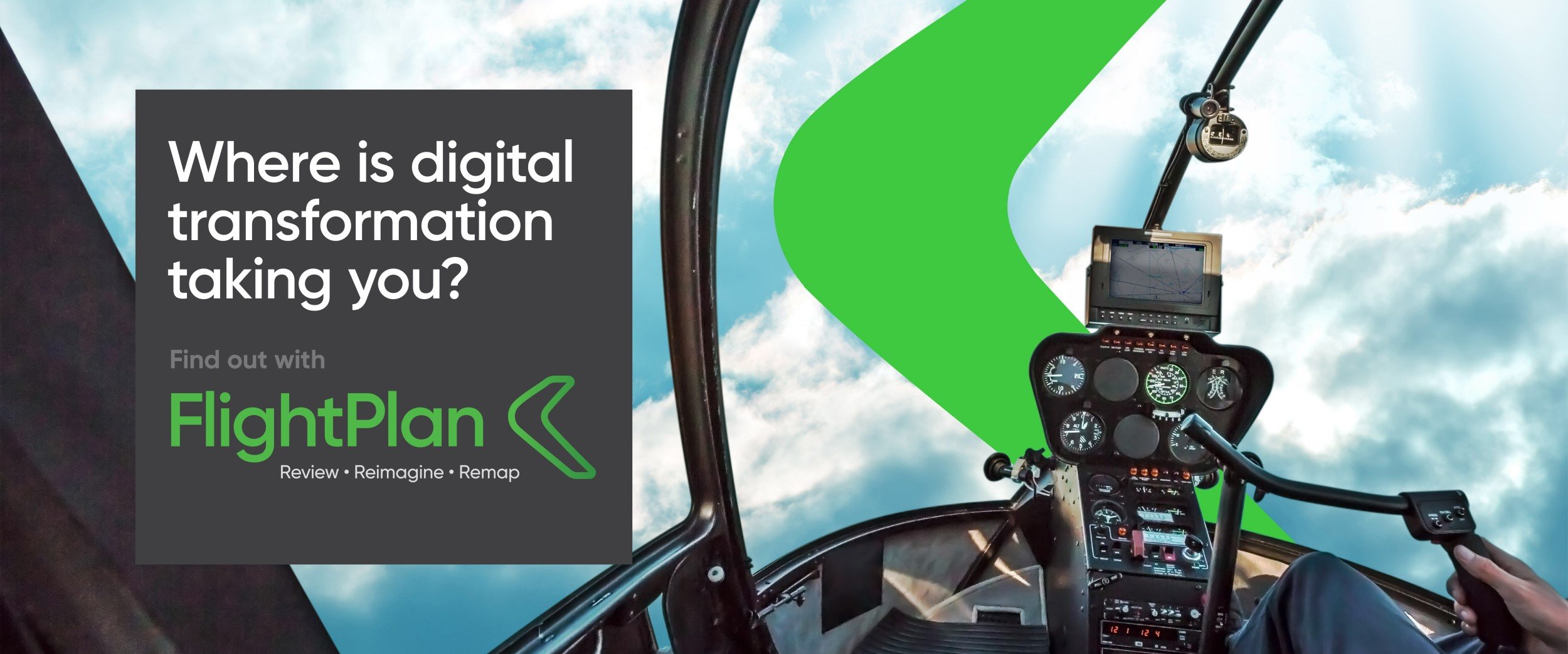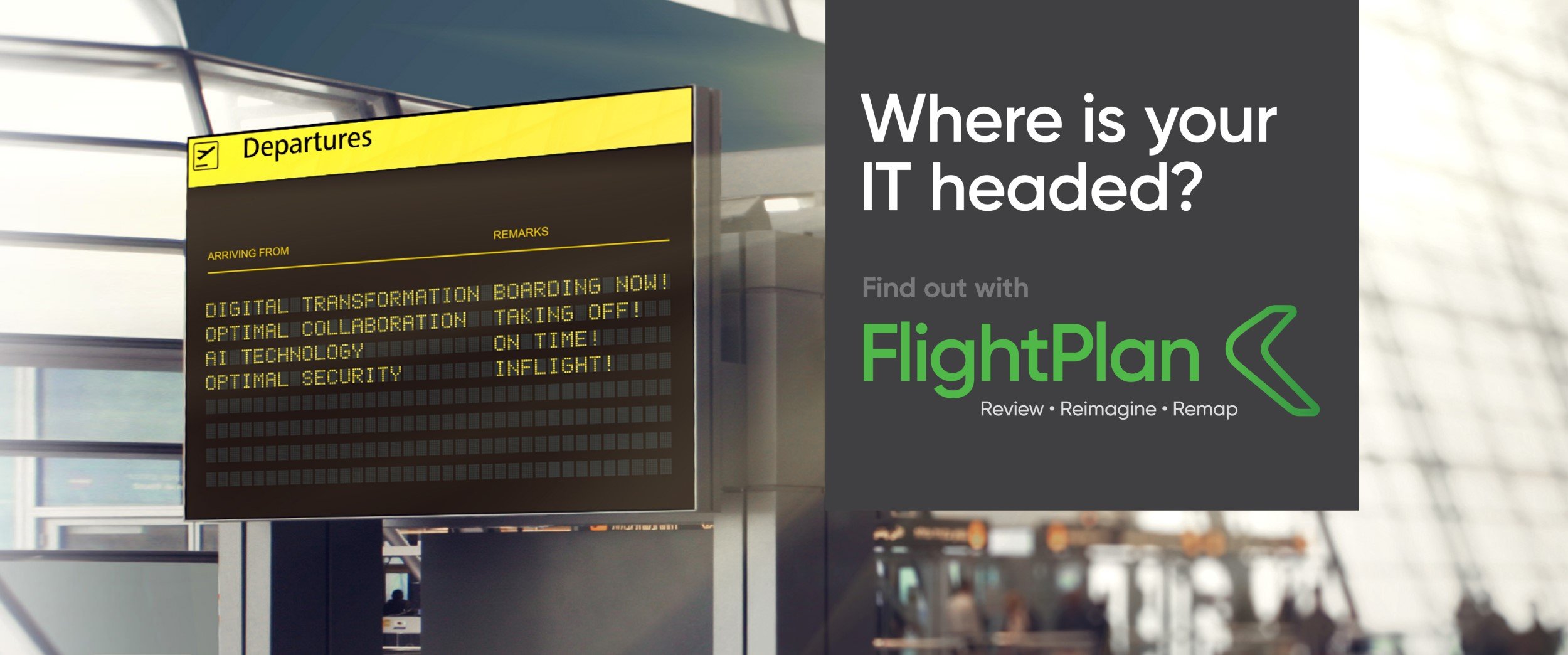 FLIGHTPLAN™ IS OUR COMPREHENSIVE
BEST PRACTICE IT REVIEW SERVICE
In an age of digital transformation, FlightPlan helps businesses navigate technology options and answer critical questions like:
• Where are we now? • Where do we want to go? • How do we use IT to take us there?
FlightPlan provides a helicopter view of your business and in light of your goals, details the optimal IT solutions to propel your business forward. The comprehensive nature and analysis included, forms the backbone of Kinetics solution (in partnership with you) and provides a cornerstone strategy to check in with as we work together in the future.
We recommend every client journey starts with a FlightPlan. When you book a FlightPlan workshop a Kinetics Senior Advisor will work with your management team to:
REVIEW
Review your business goals
In accordance with your business goals we review, benchmark and measure critical factors such as: • Information Protection • Cybersecurity protection • Disaster Recovery • IT Governance • Staff Capability • Digital Transformation
REIMAGINE
Reimagine what is possible
Discover how to leverage the best of digital transformation strategies and technologies to propel your business forward, engage your staff and strengthen your security posture.
REMAP
Remap your IT path to success.
We don't just review what you have got. We remap what you could be doing with IT to improve your business and then we implement it. FlightPlan will be revisited annually and evolved as necessary to help you navigate the changes in technology.
Contact us to find out more information, or download our flyer.
*Don't forget, the first ten bookings get a Helicopter Simulator Flight!!
* Flight Simulator Experience Terms & Conditions
Flight Simulator Experience to be held at Kinetics Auckland Office end of March 2020. Full details will be sent to the winners. This promotion applies to the first 10 new FlightPlan customers. For every Flight Simulator Experience won, Kinetics will donate $100 to the Westpac Rescue Helicopter Trust. The Flight Simulator Experience does not apply to Premium Kare and Kare for Security.