Protect against Cyber Attacks
Choose a level of protection to learn more
Cyber criminals are more active than ever, infiltrating organisations, stealing and ransoming data.  Protect your: 
• Clients
• Data
• Identities
• Financial
• Operational Uptime
• Reputation
Nothing can guarantee you won't be hacked. But you can, and must, mitigate your cyber-risk.
Cyber Security needs to be layered.  It is much like home security: key lock, deadlock, chain/bolt, alarm and now cameras.  Each layer adds an obstacle, but that is all they are. None of them alone will stop someone going in. It hopefully turns them away to find an easier target.
Choose a protection level:
Security S1 plan
Including Anti-malware, URL protection, ATP, Darkweb Monitoring, Exception Alerting, Phishing Tests and Security Briefings.
WE CONSIDER S1 AS THE MINIMUM LEVEL SECURITY MEASURES ORGANISATIONS SHOULD BE TAKING.
Security S2 plan
S1 plus Advanced EDR, Shadow IT Detection, Password Vault, Data Leak Protection, Breach Activity Scans and Deep Vulnerability Scans.
IF YOUR ORGANISATION RELIES ON DATA FOR ONGOING OPERATION OR REPUTATION, YOU SHOULD HAVE S2 LEVEL PROTECTION.
Download our latest executive "10 minute" briefing to share with colleagues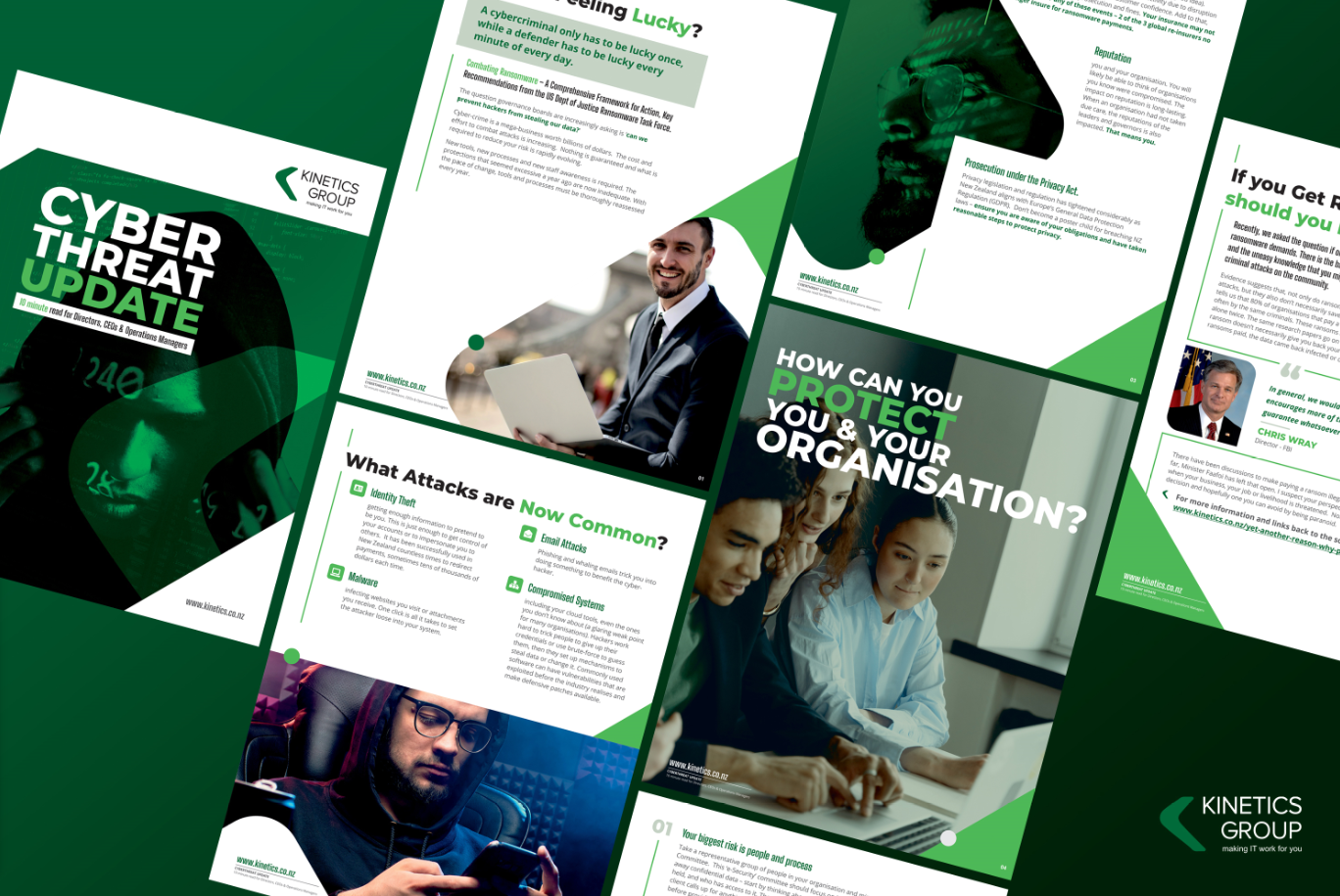 Read some of the latest news on Cyber-Security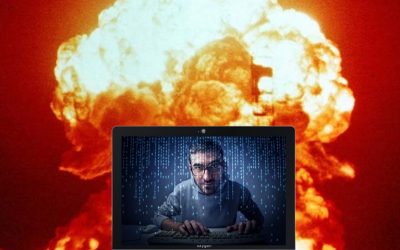 Today's news is full of stories about increased cyber-threats in NZ - Cyber attacks against Kiwibank, ANZ, NZ Post, MetService - experts see lockdown link - NZ Herald We've seen several days of issues caused by these "DDOS" attacks. Overnight, another...