Unblock Business Processes – Quick Start Offer!
Every organisation has a pinch point
There's always a some backlogs, normally identified by a small number of key people that  seem to always be flat out busy.  When you ask them to prioritise your requests you are a little nervous they will put your items at the bottom of their endless pile if you offend them!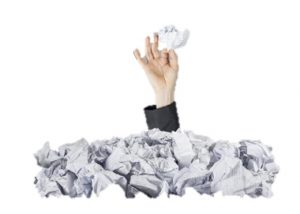 Imagine if you could unblock a process
Streamline a process so your people are under less stress, making business transactions flow faster and more accurately.
See how we helped Deaf Aotearoa streamline a business process, enabling them to free up resources and help more people.
SEE A REAL EXAMPLE
We created a simple app that eliminated half a days work for one of our team.
This allowed us to make better use of their time!
Make the most of remote working – become more efficient
Businesses and their people have gone through abrupt and massive change by moving to remote working.  If your processes weren't geared for remote working, then it is only a matter of time before something breaks.  You urgently require systems built or reworked to enable people to get work done.
Your business problems might include:
Giving people additional tools to remotely work more effectively (why operate at half-speed?)
Provide training so your people have the skills to make the most of remote working tools
Compliance obligations, chain of custody – your risk exposure has increased
Improve security as we are more susceptible to fraud because normal systems are strained. Hackers are doubling efforts!
Team culture has changed, so you need more effective communication – we can show you how
WHAT ARE YOU WAITING FOR?
STARTING AT ONLY $3,500+GST, YOU GET :
Our team of experienced business consultants can get started on your project immediately.  They bring urgency and rapid results to your operations.  The Quick Start package includes:
Initial online call to understand your challenges
Three bespoke half day workshops, focusing on solving your business problem (probably using systems you already have)
Four hours of on-call time between workshops to maintain momentum
NOTE: The quick start is designed to get working on your business challenge, not all projects can be completed during this time. Your consultant will advise you if the project will require additional time. Hardware, Engineering, Licensing and Cloud services excluded.