IT that makes a difference
Great IT helps organisations do more, be more.
Our services create reliable IT that lets you work from anywhere, with comprehensive cybersecurity
and skills to use your tools to their fullest – so you can work smarter.
RELIABLE IT
Ensure your devices are operating to their potential, enabling productivity instead of frustrating it. We cover desktop, laptop and mobile devices.
WORK FROM ANYWHERE
Migrate to a truly modern workplace with remote workers who can operate without any loss of visibility, connectedness or security.
CYBER-SECURITY
Reduce your risk from cyber-threats.  Every organisation is at risk from increasingly sophisticated attacks.  Choose a level of security service appropriate to you.
WORKING SMARTER
Make the most of technology to transform process and your level of service.  Adoption and change management unlocks the power of your tools.
SMARTER IT
Use IT to transform your organisation by leveraging our expertise and knowledge.  Do what you never thought possible with our help.
The core of what we do
"We help our clients use IT as a competitive advantage. Of course we provide network support and cyber-security protection etc, but digital transformation is where we really make a difference. 
What do we mean by 'digital transformation'? Simply this – we help organisations figure out where and what IT will have the biggest impact and work with them to make that a reality. 

So we help with a mix of consulting, IT expertise and change management."
– Andrew Hunt, Kinetics Founder and Managing Director
FIND OUT HOW WE CAN HELP YOU
Your IT partner needs to do more than simply keep your "IT lights on"
They need to make your business more successful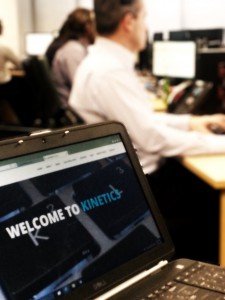 'Kinetics have individuals who are our point of contact for projects  – so rather than being a faceless organisation where we get a different person every time we speak to someone, there's very much a project owner who will be with us the entire journey."
"I thought I had a pretty good grip on our business systems and IT requirements but the Flightplan helped uncover issues that I wasn't aware of.  As such we were able to plan address them and 6 months on, we have completed 60% of the tasks that were identified".
"Everyone talks about going paperless. But really achieving that has enabled us real-time feedback on health and safety on-site, our quality compliance has increased massively and our clients now have live access to work we are carrying out for them"
Do you want amazing IT?
We'd love to help you have IT that makes your organisation more effective and more efficient.
Get in touch.  You might be surprised at what is possible.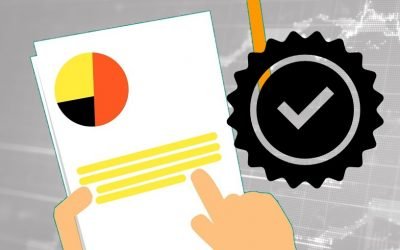 How many people DON'T report ransomware attacks? It's too early to see the Q42021 results from CertNZ but their Q3 report tells there were 2,072 incidents that they responded to in Q3 and fraud/scam's were up 25%. Their report confirms that the very risks we have been...