Your teams at your place
Face to face coaching
For teams of 2-20 and businesses of any size, upskill in IT in just 2 hours at your place, not 2 days out of the office.    
Super useful
real world learning
Teaching your team how to work faster, by training using actual work not lifeless theory.
Visible change
More productive people
Tell us what outcomes you want to achieve and we'll work with you to develop a coaching plan to meet them.
Microsoft Office Specialist
International certification
Pre-training assessment, self paced learning tools, coaching sessions and examination at your office.
Let us help you Get more out of what you have
We have helped hundreds of businesses upskill thousands of staff using our more effective, more efficient coaching team.  To find out how we can make your IT users more productive, get in touch. To learn more about our coaching services, visit
kambium.co.nz
or contact us, we'd love to talk about your training needs.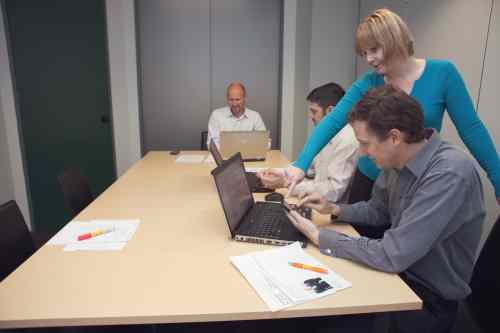 Download a Course Guide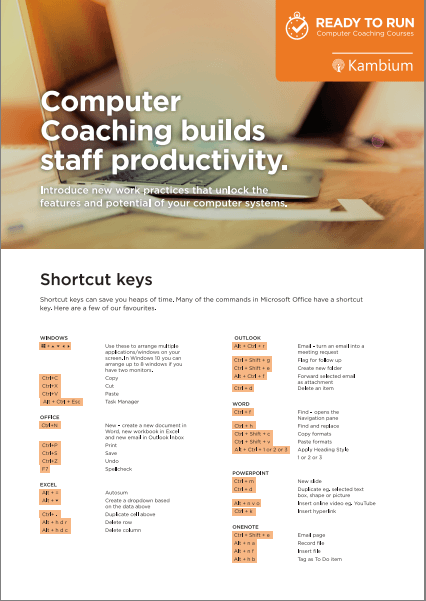 Get in Touch