It's not the same doing conferences remotely. 
Nevertheless, it's important to keep us current with our industry and Day Two of Microsoft Inspire was no different,  We've already posted about day one. 
Day two highlighted the application of the latest Microsoft technology. 
This included presentations about cloud solutions integrated for vertical markers, e.g. Microsoft Cloud for Healthcare – bringing together Microsoft 365, Azure, security and third party solutions in a targeted marketplace, Another example is Education, including solutions that brought together devices, remote deployment and learning solutions.  This was particularly useful in the Covid context of needing to support students working from home.
I was interested to hear how security was provided despite the need to throw together solutions quickly, which is normally a weakness.  In this case, using solutions within the Microsoft cloud are ready to scale out to new implementations rapidly.
The is a lot of emphasis on the Power Platform (Power Automate, Power Apps etc) to create automations without needing coders, and to quickly innovate business process solutions to achieve rapid ROI.  It was called a "low-code, no-cloud movement".  For example the ability to create tools like Covid tracers.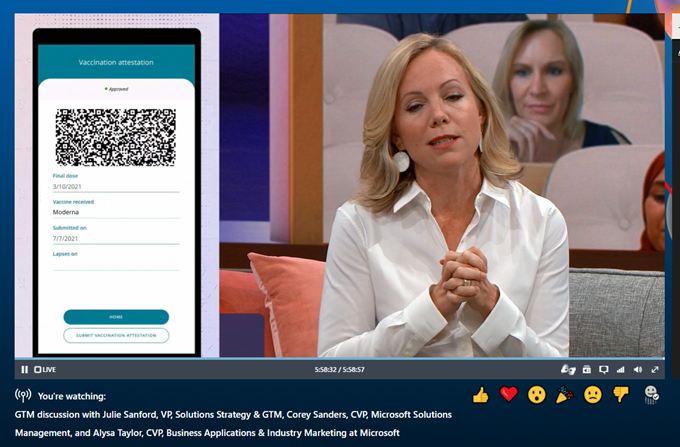 As you'd expect there was a lot of discussion around Windows 11, which we have already outlined, and Windows 365 (the cloud version we mentioned yesterday). They highlighted that the new versions of Windows add levels of protection from cyber-criminals and use oof AI to create better user experiences on the platform.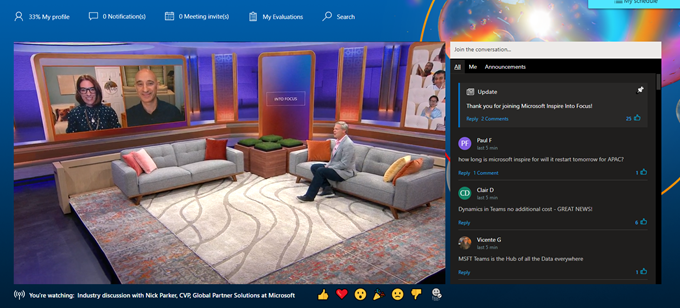 Cloud for Sustainability interested us , although the discussion was too aspirational and without enough details for us to grasp the application of this initiative – we certainly like the idea that solutions run in the Microsoft cloud are going to be offered in a manner that respects the planets limited natural resources and supports the need to be respectful of the environment for future generations.