Add a design eye to give some pizzazz to your PowerPoint
Not everyone has an eye for design – particularly when it comes to PowerPoint.
Now you can get PowerPoint to design your slides for you.
1.  Add the text and content you wish to display on your slide.  The content can't be too complicated or you won't get any design ideas.  Here was our raw content:

[wow_spacing size="40px"]
2.  Click Design, then Design Ideas – this will display the Design Ideas pane on the right hand side.  You will see a number of different ways to lay out your content.
[wow_spacing size="20px"]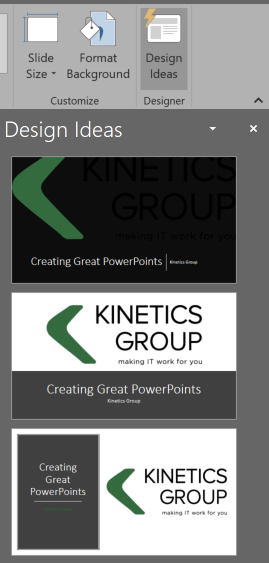 [wow_spacing size="40px"]
3.  Click on a design to apply it to your slide… and watch the magic happen….!
[wow_spacing size="20px"]